Three bloggers are currently sharing this site. Two of them live in Bangkok, most of the time; the other inhabits a generated reality known as Aeolia.
Collin Piprell.  I'm in the business of  generating alternative realities and then exploring them. This, I claim, is not schizophrenia. A Canadian writer and editor based in Bangkok, I've also lived in England, where I did graduate work at Oxford, and in Kuwait, where I learned to sail, waterski, and make a credible red wine in plastic garbage bins. I've written books or articles about diving, boating, coral reef natural history, wining & dining, major hazard control, komodo dragon lizards, Moken sea nomads, luxury homes, architects & architecture, fasting, and quite a few other things. (See wordsmith for more.)
My friend Jack is already squatting on my site. He's convinced the whole world will be fascinated with his career as a hack writer (his own characterization). But it gets stranger than that. Now I find some sort of channel, maybe a digital wormhole, between my site and Leary, a guy who started off as a mere character in one of my books but who now, he claims, inhabits a generated reality 50 years in the future. What's next? I almost hate to look.
Leary. Who's Leary? He was already something of a mystery when he first appeared to me many years ago. I was writing Bangkok Knights (link), my first book, and a minor character called Leary quickly took on real flesh, even though he was no one I'd ever known; he was in part a composite of people from my underground mining days and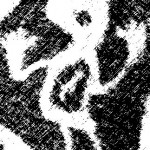 an oil platform worker I'd once met on a fishing boat. Leary's main Bangkok hangout was Boon Doc's bar. In Knights, Leary was in his early forties. He turned fifty several years later, in my novel Yawn (link). At this point in his life, he was partners with Big Toy and Dinky Toy in a Pattaya bar call Hot Licks, and he ran the Down Down Scuba Center, the diveshop next door. He was also writing a book called Half Full, the story of his first half century.
If you read my books MOM or Genesis 2.0  (the first two novels in the MAGIC CIRCLES series, you'll meet the 113-year-old Leary, who, in MOM, is living  in the ESSEA Mall, roughly where Bangkok and the Gulf of Thailand's Eastern Seaboard used to be. With help from mid-21st-century nano-medicine, he's still firing on most cylinders. By the time of Genesis 2.0, his pronouncements on existence are  rather more Olympian. He's now an ascended ebee, or "scendent," biologically dead yet still living in the year ad 2057 in a generated reality known as Aeolia. He's making notes towards a second book, this one called Full of It, and he has chosen this blogsite to channel his thoughts from the middle of the Third Millennium, a unique perspective looking back on the late 20th and early 21st centuries.
Don't ask me how all this happened; I haven't the faintest idea.             Leary's Laws.
Jack Shackaway. I'm a freelance writer. With the emphasis on free. I'm single. I'm free of debt. I'm also notably free of money, though that doesn't matter too much when you're a hack writer in Bangkok. Jack the Hack. All you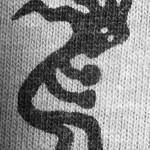 have to do is write nice things about people and places, and wear a tie at the right times, and everything the average person could ever want is free. I don't need much money, if fact, beyond what it takes to pay the taxis which get me to the places which give me food and drink. And tips—all this largesse tends to make me too generous in the latter department. My airfare is free. Hotels are generally free, and I eat well.
My own novel, Free Lunch (sample), is still pretty much in the planning stage. In fact I should do something on it right now, but this blogging business tends to eat up time, and I've got to get ready for a cocktail party this evening. It's not that I really want to go, but you never know what contacts you might make. Not to mention this hotel serves excellent hors d-oeuvres and a passable red wine. More than passable. So that takes care of dinner.