"The best break anybody ever gets is in bein' alive in the first place. An' you don't unnerstan' what a perfect deal it is until you realizes that you ain't gone be stuck with it forever, either."

–Porkypine (in Walt Kelly's Pogo)
"You have to cut way down on your bread, Mr. Piprell," said my doctor, a charming and entirely competent Thai woman whom I've been consulting for years. "You should also avoid rice, potatoes and pasta." There was a bunch more stuff I should shun—basically all the best things there are in the world to eat.
Recently the victim of a pre-diabetic panic triggered in part by a faulty blood-sugar testing apparatus, I was officially pre-diabetic long enough to learn that I should probably avoid all this good stuff for the rest of my life, for all the good that life would be.
Till 1988, when pre-diabetes was first medically described, the associated range of blood-sugar levels were still considered safely normal. By 2009, 57 million Americans alone had been classified as pre-diabetic. That's a lot of Americans and, if the doctors have their way, a lot of uneaten carbohydrates, millions upon millions of pigouts never enjoyed, a massive deficit in the collective well-being.
But consider this. The pre-diabetic epidemic could itself be one symptom of a growing ethos of morbid caution—part of a more general syndrome mainly afflicting the affluent, where natural law and individual rights say that nothing bad, especially anything fatal, should ever happen to any of us, ever, and if it does we should be able to sue somebody. (I'll return to this issue in a later blog.) Yet do what we will, we are, all of us, inevitably pre-dead. This scourge has been around since the dawn of human prehistory.
What sort of behavior is typically associated with the state of pre-death? Eating pasta, bread, rice and potatoes, without question, never mind eating chocolate brownies drenched in honey with a topping of whipped cream and cashews. (I enjoyed this treat at Bangkok's BBQ Sandwich King just a few days ago, following a Texas Twister with a side of Tater Tots and a German hotdog, just because I could.) Other risky activities include driving fast cars, running with fast women, standing at bus-stops, paragliding in the Himalayas, knitting, eating raw carrots, Russian roulette, getting lots of sleep, drinking lots of beer with tequila chasers, watching I Love Lucy re-runs … All these are part of what we call living and, as such, are part of the process of dying. Everything you do, without exception, brings you closer to the final exit from this vale of sorrows. You start dying the moment you're born. Life is a terminal condition with no known cure. And there you go: right up till check-out time, anything you do is going to leave you pre-dead—i.e. mortal. So live with it. But live.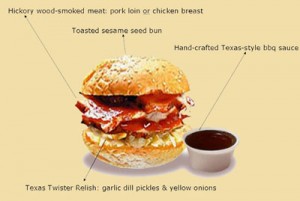 Pre-diabetic, my ass.
"Now, now, Mr. Piprell," says my doctor.
I should hasten to add I have no formal medical training, and can't tell my pancreas from my spleen, so treat anything I've had to say in this regard with all due caution. By the way, it turns out I'm not pre-diabetic, but I've moderated my diet anyway, just in case, which suggests I am myself suffering a mild case of pre-dead morbid caution. Have a look here to learn more about actual medical matters: Mayo Clinic/pre-diabetes.