Always wear clean undergarments with no holes in them. And so mothers everywhere will warn you. A rule to live by. "What if you have an accident and have to go to hospital?" Well, yeah, eh? But my mother, at least, never told me that red-blooded, hairy-chested hombres such as I would come to be risk even greater embarrassments.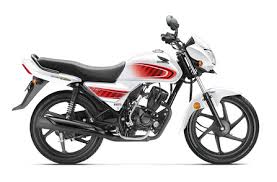 Occupational hazards. 
The magazine was going through a let's-economize-on-expenses phase, is why I was headed back to my hotel in the late afternoon sun aboard a 125cc rental bike. I was nevertheless enjoying the seaside scenery, looking forward to a nice drink at the bar, dinner and an early night. (Yeah, well. Fairly red-blooded.) To the extent you can race along on such a machine, little more than a moped, I was racing along, plunging down the little hill between Kata and Karon beaches, when I heard a bang. And it was as though my front wheel had disintegrated. The bike went down on its front end to perform a lackadaisical somersalt.
I assumed the fetal position in mid-air, landing on my right shoulder and rolling off it, head and arms tucked in in the way judo instructors tell you to tuck them in when someone throws you. I was thinking it would be good if I were also wearing my helmet. (See 'Existential & neural plasticity' for Jack Shackaway on the relative advisability of motorcycle helmets.)
*
Extreme (or at least excessive) Good Samaritanism. 
"Lie down!"
"Sit up!"
"No, no. Lie down."
"Can you sit up?"
"Somebody call an ambulance."
"God! Look at his head."
I reached to see what the fuss was about, and came away with a big wad of blood and hair. What a shock. When had I turned this gray? I wasn't that old. Whatever. I knew there wasn't much wrong with my head, aside from the gray hair and this habit of driving motorbikes around Phuket with no helmet on.
"You need to go to hospital."
"Put him in my car."
My head wasn't the issue. The real problem was I couldn't breathe, which was inconvenient, given my strong desire to tell all these good Samaritans and assorted rubberneckers to frig off. So I gasped and wheezed till I'd reinflated my collapsed lungs to the point I could say, "Frig off. Let go of me," sucking enough air I could also stagger over to my bike to figure out what had happened.
The wheel hadn't disintegrated after all. The front tire had merely burst and shredded off the rim.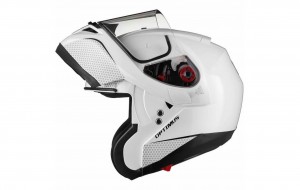 Aside from the front tire, the bike seemed in good shape, no worse than when I'd taken it away at least. But the visor had broken off the helmet I'd been carrying in the basket, my personal helmet. To think I'd looked all over Phuket in search of a helmet big enough it didn't give me headaches.
The bystander consensus concluded a local missionary hospital was the cheapest on the island, and I let somebody drive me there.
*
Another sign of premature ageing: People may seem younger than they should be. 
This kid might have been old enough to drive, but I doubted it. Nevertheless, this was the individual who sewed up the colorful slash across my temple.
"What do you see?" the kid asked, holding up a finger.
"It's probably a finger," I replied, thinking it was also kind of rude. "It's all blurry."
The kid was pleased; he knew a concussion when he saw one, by God.
"In fact everything is blurry. I've lost my glasses." I laughed.
Big mistake.
Everybody in the room laughed with me. But I reckoned it was time to get down to business. "I think I have a broken collarbone," I told the lad. "And maybe some broken ribs." The doctor looked skeptical. People who are that messed up don't laugh. Therefore I was fine. QED. He was willing to humor me, though. He said they could do some X-rays, which they did.
"No problem," he said.
"No problem?"
"Not broken."
It was true I didn't want a bunch of broken bones. So I accepted his diagnosis with relief. Probably I was in shock.
*
Second thoughts.
Some other kind Samaritan delivered me to my hotel, and for the next couple of days I hobbled around like a stroke victim. The first night I climbed into a hot bath with a glass of whiskey and considerable difficulty, seeing that I also had a dislocated shoulder and a tear in some chest cartilage. Eventually I ran out of whiskey and the water started getting colder, not to mention I was getting bored with being in a bath. But I couldn't get out. In the end I managed to escape just about the time the next trauma threatened to be death from exposure.
Two days later the hotel GM gave me his car and driver and said go back to the hospital. Which I did. I found the kid and showed him how much of my upper body had turned black, and how I couldn't do the shimmy-shimmy shake worth a lick, not that I ever could, and he directed me to a 70-year-old American missionary doctor down the hall who said, "You've got broken bones."
"Do tell," I replied.
This doctor's X-rays showed four broken ribs plus the collarbone broken in two places, with a few inches of the thing floating free. Never mind this guy had maybe half a century's more experience of life than the first guy, I was left to wonder how even a pretend doctor still wet behind the ears yet probably not himself concussed was capable of missing these things while studying the earlier X-ray.
So they threw me in a bed for a few weeks and gave me some nurses who said if I needed cheeseburgers or beer or anything, never mind this was a vegetarian hospital, they could bring me some from a joint across the road and mai pen rai. No problem. This was Thailand, after all, and these were nice people.
After "Why weren't you wearing a helmet?" the number-one question from visitors was "What kind of motorcycle were you riding?"
*
Rules to live by.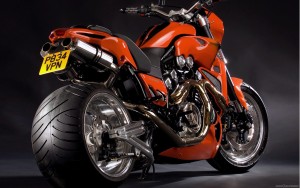 Lesson 1: Always check motorbike rentals carefully before driving them away, taking a close look to see, for example, that the tires aren't worn thin as tissue paper.
Lesson 2: You reckon your doctor looks too young to be a doctor? He may be too young to be a doctor.
Lesson 3: Should emergency ward patients joke around with the medical staff? No.
Lesson 4: When you rent a motorcyle, make sure it's a big bike.
*
"A Honda Dream?"
The ignominy.