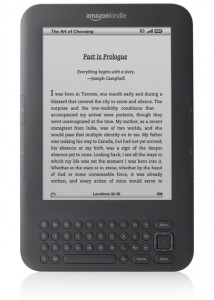 One burning issue du jour concerns the relative merits of Kindles and iPads. But rarely, now, does discussion swing around to the real advantages of traditional paper books.
If only paper books could perform word searches, eh? How I wished for the missing function when I went looking for a passage I dimly remembered reading somewhere—something to the effect that night air was sweating the fragrance of jasmine. I wanted to use something dangerously similar in a story I was writing, but I didn't want to steal the image.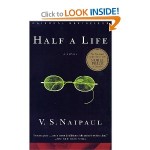 My first guess was I'd seen something in Half a Life, by V.S. Naipaul, a short novel I'd just read that was partly set in the  tropics. I skimmed through the book again and again, but couldn't find the image. Then it occurred to me—hey, not that the book title held any clue—to look at Somtow's Jasmine Nights. And, big surprise, there it was.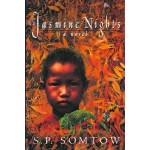 So, here's an argument for e-books with all their electronic search functions and things, right? Not entirely.
In looking for the image in Naipaul, I learned something important. I've long admired him for his lean prose, but I hadn't realized just how lean it really was. Not only didn't I find the image I was looking for, I didn't find any others either. That's right—Naipaul wrote a whole book, complete with real characters in real dramatic situations in real settings, and he used almost no obviously descriptive language.  The prose was barren of adjectives, adverbs and colorful metaphor. It takes an exceptional writer to perform this sort of magic.
But my point is this: if that book had offered a word search function, I would never have learned something quite astonishing about Naipaul and this book. Let's hope that technology doesn't program this sort of serendipity out of our reading and researching experiences.
Can anyone else contribute thoughts on ways modern book technology isn't making our lives better after all–how paper books and traditional libraries might still be superior in some ways?