We really are all getting wired together. I let this one out into the wild a week ago, just to a couple of friends, and copies keep coming back to me by e-mail from increasingly unlikely sources. It's a little scary. I guess it's too late to decide my mining background should be a deep, dark secret (as mining-day secrets should be).
The photo was taken quite some time ago, if I may be coy about it (as hardrock miners typically are), with an 8mm "spy camera." A friend in Montreal with darkroom equipment and an old apartment with high ceilings stood a bed on end, placed the developer atop this piece of makeshift equipment and put the paper on the floor. The print spent the last umpteen years rolled up in a tube before I recently scanned it.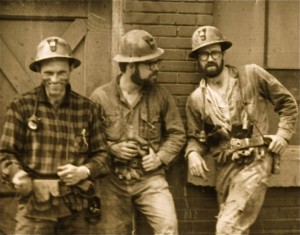 Sara says I look the same today. Unfortunately. Same sense of sartorial splendor. The lot.