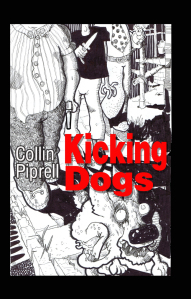 Jack Shackaway here. Of Kicking Dogs fame.
It's true, as Collin says (here and here). Nearly everybody's a writer these days.  And — given all the media interest in current publishing-industry convulsions — the few who aren't writers are experts on publishing and books.
I used to tell people I was a novelist. I don't anymore. That's as interesting to your average citizen as saying "Every night I go to sleep." Who isn't writing a novel?
But if … Read more