Soon there'll be nowhere left in the world to run to, no place to hide.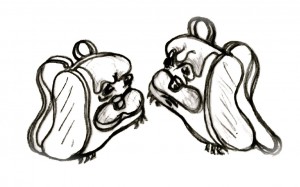 In response to something I posted on neural parasites some time ago —  "Fable with parasites I: Bravery lies in the brain of the beholder" — Steve Hyde said this: "Reminds me of those tourists that have been taken over by their backpacks … [Like the chickens in your post], they're … known to fearlessly approach dangerous beasts." I believe he was referring to the way intrepid travelers tend to march right up to rogue elephants, e.g., and shoot them in the face with a flash camera. (Word to the wise: Don't follow this procedure with any elephants, roguish or otherwise.)
Anyway, parasitical backpacks struck me as a worthy hypothesis. And it led me to realize that these same backpackers could well be afflicted with yet another parasite, a scourge of the late 20th and early 21st centuries. I refer to the Lonely Planet guides.
These ubiquitous items infect innocent folk sitting in armchairs at home with the idea they must go out and — antlike, maybe even zombie-like — journey paths well-worn by others similarly afflicted and, in doing so, reinforce the power of the book, contributing to its further proliferation.
But these tourists are merely vectors for the spread of the parasites. Their real hosts are the lands and cities they describe. These host destinations soon become debilitated, of course, drained of color and life, so the books must keep mutating, infecting ever further shores, finding new hosts at the same time they recruit new vectors with promise of far-flung havens with Internet connections and cheap cottage cheese.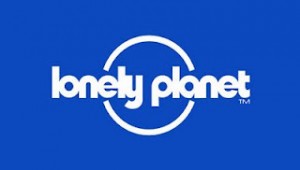 Scary?  Take heart. Virtual realities will soon instead have the adventurous masses globetrotting without the need to leave their armchairs, sparing what's left of our natural environment their predations. (For more on this, see "Qubital worlds save pyramids from erosion by camel crap.")
By that time, however, our own internal environments might be unrecognizable to us the way we are now. For more on that, wait for the publication of Syn, my new science-fiction novel.
Meanwhile, have a look at some brilliant photos of mountain biking on Mars. And for an après-biking drink, there's the Mars Bar.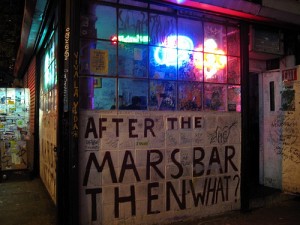 More news re. neural parasites (you read it here first):
"Fable with parasites II: Owl of Minerva flies at the turn of the worm", "Who's driving the bus: Parasites rool, OK!",  and "Actual physical manifestation of a meme: First confirmed sighting in the wild."
Note. There's reason to believe that print species of parasitical Lonely Planet books, in face of digital publishing, may already be threatened with extinction.