The demise of the novel? This has been predicted again and again over the decades, if not the centuries, yet people keep reading novels. Here's a recent vote of confidence in their persistence:
"The book-length text is coded in our DNA and will never go away; it is the written version of the oral myths and histories told on consecutive nights around campfires for 80,000 years. In each new generation, roughly the same percentage of people is born with this mutation: the need to be immersed in a long story told entirely through words."

(Russell Galen, prominent New York literary agent)
Galen's take is encouraging. But compare Booker Prize-winner Graham Swift's even more recent remarks regarding the effects of e-books on writerly livelihoods:
"I think the tendency will be that writers will get even less than they get now for their work and sadly that could mean that some potential writers will see that they can't make a living, they will give up and the world would be poorer for the books they might have written, so in that way it is quite a serious prospect."

Quoted in The Telegraph (17 August 2011)
Swift would seem to be saying yeah, novels are good, but you actually need novelists to produce them, and without even a whiff of financial support to keep them at it, how many books are they likely to write? Except of course, for those purest of artists who are able to live on love alone.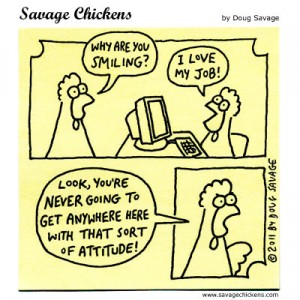 Another writerly occupational hazard: starving to death.
And yet another: the extinction of the novelist as a species, something already proclaimed by deconstructionists and an assortment of folk that don't really understand the creative process, eh?
Savage Chickens cartoon used with permission of the artist, Doug Savage.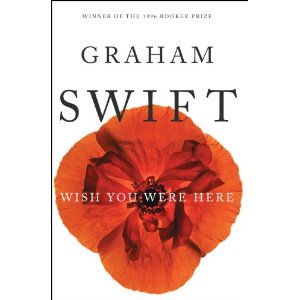 Graham Swift's Amazon page.