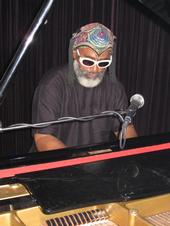 Bob King's pianos don't believe in musical spaces. This rendition of "Night in Tunisia," e.g., presents a solid wall of brilliant but super-dense improvisation. When Bob's in this mode, he says, the piano starts playing him. He's capable of playing the most delicate, subtlest jazz you could want; but his piano doesn't always want him to play it this way. So Bob can appear to resist, asserting his basic autonomy by demolishing a piano with his bare hands.
I'm composing a piece for him entitled "Crasheous Crescendo for Jazz Fingers and Medieval Mace." The only lyrics come right at the end, right after that sudden, shocking silence that finds him sitting amid the rubble. My sheet music says at that point he should mutter, "Darned pianos."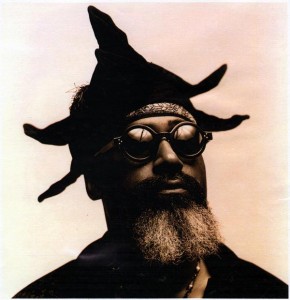 Only kidding. I'm a big fan. But sometimes he loses me. Which, in some opinion, is easily done. Check out "Take the A-Train" and others on his myspace site, plus comments from his many musical friends. Find performances on YouTube
or catch him live in Bangkok at the Foreign Correspondents Club of Thailand (FCCT), generally the last Friday evening of each month, and Tuesday nights from 9pm at Nui's, Sukhumvit Soi 19.
Thanks to Lee for this late addition: Bob's also playing at Giusto's every Thursday@9pm (Sukhumvit Soi 23).