The fix. Neil Young, in a Rolling Stone interview with Howard Stern, offers this treatment for weed-induced paranoia: chew some 'black pepper balls.' I'm thinking he must mean peppercorns.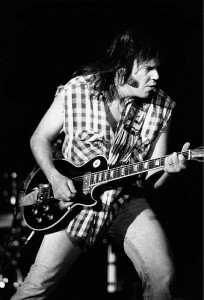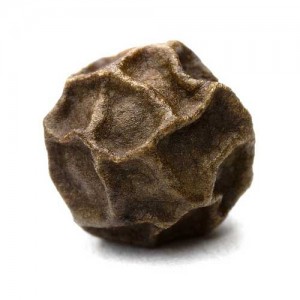 On the off chance that peppercorns are the latest panacea, I tried chewing just two of them. Not because I'd been smoking dope, and not because I was feeling especially paranoid. Just because like, whatever, eh? And they were good. Not as good as finding one by accident in a nice salad or pasta dish, but good. And, I imagined, I became suffused with a sense of well-being. A kind of oneness with a generally benign world.
The panacea. Next thing I was routinely chewing peppercorns as a hedge against insomnia, sleepiness, melancholia, bad breath, hunger, Angst and simple boredom. I've hesitated to try smoking myself into a proper state of paranoia but, given all the pepper I'm ingesting more or less for the hell of it, I'd probably find I was immune.
Mind you, I now resist the notion of ever again dipping into a Reader's Digest (only in dentists' waiting rooms, okay?) for fear I'll learn that peppercorn addiction notoriously induces apathy and general emotional disconnectedness. For the same reason, I no longer read the health pages in newspapers.
Living forever. The other morning I inadvertantly entered into an insomnia-induced trance akin to that typically experienced by shamans. It was in this altered state of consciousness that it occurred to me that I should steep cracked black peppercorns together with a bunch of parsley and drink the tea. And damned if it didn't taste pretty good. Not only that, but I listened to my body as I drank this stuff, and my body said "Dude!", which I took to mean something like good shit. Not only that, it was much cheaper than sencha tea, my usual swill.
My suspicion is that if I went online to look — which I'm not going to do because I don't care — I'd discover that once again I've reinvented the bicycle. Generations of New Agers and their ilk have probably already been there and done that.
Bonus lore.  Magic drink #1 and magic drink #2.