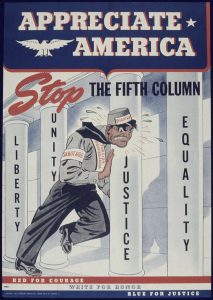 Sara's mopping in another room. Our homebot, a robotic vacuum cleaner, has joined me here in the study. It cruises about, tsk-tsking at piles of notes on the floor, savoring my breakfast crumbs and generally making me uneasy. As I've told Sara, this critter appears far too intelligent. Plus I suspect all the homebots in the world are connected via the internet to pursue agendas we can't even guess at.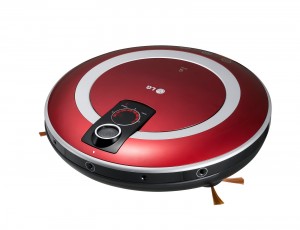 The World War II expression 'fifth column' may soon be in vogue again. The pillars of individual privacy and autonomy are missing from the poster. 
Magic Circles, my science-fiction series, is set in the fairly near future,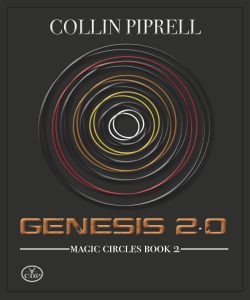 and things are changing so quickly part of the story might read like history even sooner than I expected. As I work on the third novel in the series, I sometimes feel as though events are passing me by .
A case in point:
'"There's an entire ecosystem of things and services that the smart  home can deliver once you have a rich map of the home that the user has allowed to be shared," said Colin Angle, iRobot's boss.' … When signing up for the company's Home app, which connects to its smart robots, customers have to agree to a privacy policy that states that it can share personal information with subsidiaries, third party vendors, and the government, as well as in connection with "any company transaction" such as a merger or external investment.'  (Roomba maker may share maps of users' homes with Google, Amazon or Apple)
Another harbinger: Meet Google's Robot Army. It's Growing.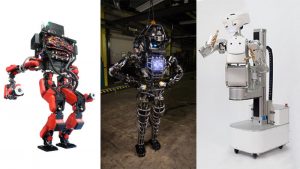 Meanwhile, even today's crude prototypes of what's about to emerge inspire emotional responses. E.g. our Hom-Bot nudge-nudging at the corner wall of the study, evoking my sympathy as it looks for a recharging station that really awaits in the corresponding corner of the next room, or when it traps itself among the forest of chairlegs under the dining room table and then tries to apply elaborate escape strategies.
"That's it!" I say. "Now you've got it. … No, no. You nitwit."
Clearly this machine has its limitations. For instance when I bark "Iron my frigging shirts" at it,  it merely sits there, inscrutably obdurate, much like a union construction worker in the UK. But these are early days. And this bot is already charmingly antiquated, compared to what's on the market now.
So at least it isn't delivering our house plans to the enemy. Unless … You don't suppose all that bumbling about is merely a ploy to allay suspicion?
"There, there,' Sara tells me. "Relax. Go back to your book. Write faster."