Today I present two gnomic items of writerly advice. Subsequent posts will expand upon them.
These are aimed first of all at myself, who knows better but, it seems, keeps forgetting. In fact, in drafting this second of a series of futuristic novels, the sequel to Syn, I've been committing these most basic of errors.
1. Don't think. Write.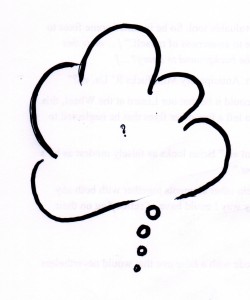 2. Don't wait till you know what your story is before you start writing it.
3. Try to be … Read more