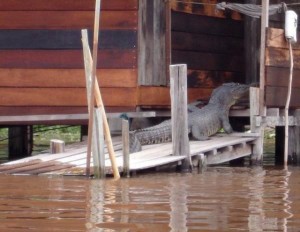 Bad karma comes knocking.
This is Thailand's worst flood in 50 years and, judging only by the music and, perhaps, the fact that people didn't have to check Twitter feeds every minute or so throughout, the 1942 version (video link) looked like lots more fun.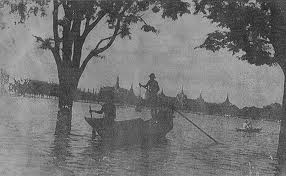 4.30pm. Mon. 24 October 2011. Up to the minute report from inner-city Bangkok (Soi Ari–Saphan Kwai).
A trickle of water is emerging from a drain on Phaholyothin Road in … Read more