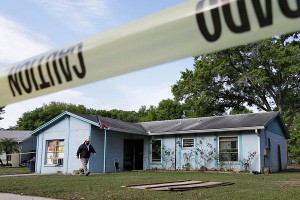 Rude revision to one's life plans: Florida man disappears with bedroom into sinkhole.
The news these days is enough to have us all hiding under our beds. Not that this strategem is foolproof, it seems.
Other network-newsworthy causes for alarm:
Near miss: asteroid.
Near miss: meteorite shower over Russia (largely spares pop. centers).
Near miss: fiscal cliff; sequester still plunging through atmosphere inspiring panic in many quarters.
Etc.
How many other near misses go unnoticed and unremarked? There's … Read more