The other day I went to meet the charming Ms. Weow at the new Dean & Deluca coffeeshop, a glitzy branch of the New York deli in what's to be the ground floor of the Ritz Carleton Residences, still under construction.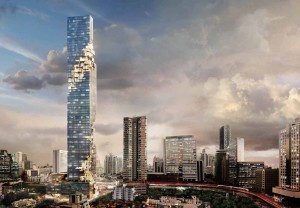 On my way over, I phoned her to check that I had the correct location.
"Right at the Chong Nongsri BTS Station," she said.
"West side or east?"
"Which way are you facing now?" she asked me.
"What do … Read more