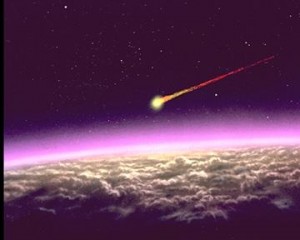 My friend Chris says thanks for publicizing his superyacht app for iPhones, and I can take a cut for every app sold. Of course these items are free, so arguably I'm on to not such a good thing.
In fact, I'm already scoring so many zeroes as a writer, if I start racking up even more of the buggers as a purveyor of apps, I don't know what I'll do with all the absence of wherewithal piling up everywhere. There's no more room under the bed, eh? And there are only so many superyachts you can't buy.
Really, though, one ought to be rich.
As I said to Sara, this morning: "It's like my vocation. Sitting around playing with ideas and waiting for lunch. It's what I do best."
Sara: "But isn't that what you're doing now?"
Me: "Yeah. I guess. But the way things are going, soon I'll be sitting on a sidewalk playing with ideas and waiting for lunch. Waiting, and waiting. Probably in the rain."
Sara: "You think too much. Anyway, the rain will keep you cool."
She's right, you know. Though some would say I don't think enough, at least not about the future. "Nose to the grindstone," my father would say. "Shoulder to the wheel. Son, you should study engineering. If you don't get your degree, you can always be a draughtsman." A dental student I once knew started saving for his retirement when he was about 20 years old, and didn't understand the reasoning behind my tendency to spend everything I had on tobacco, women and booze. I had a brother who did much the same, as a matter of principle choosing to invest everything he had in good times.
Of course he passed away at the age of 40, mostly of a surfeit of good times. Thus far, perhaps unfortunately, my own body refuses to fold its cards, so you could say my retirement planning has gone askew. Still, I take comfort in the chance a giant asteroid will strike any minute now, and us grasshoppers will win after all.
Be that as it may, Sara still believes I'm a moron for not buying a house or a condo. For paying all this rent in the time before I take up residence on a sidewalk.
"What's the point?" I ask her. "What with all these asteroids flying around, and everything."
But maybe I should switch to some kind of work that pays. Hey, I could probably be a financial analyst. Jack could help out with some ideas, judging by his last post.