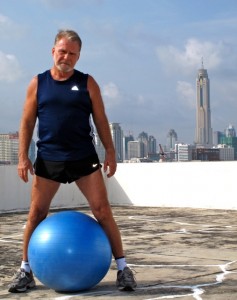 Caption: Our adventurer, with his new office chair, just after summiting the roof of his apartment building five times in a row without oxygen.
Breaking news on the old-crockish falling-apart front: I've just cured a rogue back, gone bad in the prime o' me loif and all, by giving my office chair to the guard downstairs in favor of sitting on an exercise ball at my desktop computer, alternating this with standing at my filing cabinet with a laptop on a shelving plank resting across the second drawer from the top. The rest of the self-prescribed therapy has entailed running up and down the fire-escape stairs till I'm all tired up.
And it has worked. One day last week I had trouble getting off a bed; now I appear to be fighting fit.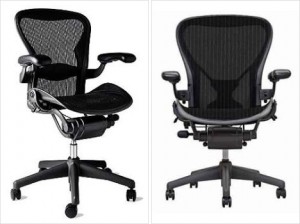 But the really good news is that I narrowly missed paying 45,000 baht for an Aeron ergonomic office chair instead. (Cost of alternative therapy: 450 baht for the 75cm exercise ball—that's 100 times less than the Aeron technological miracle.) Medical note: That makes me feel good all over, not just in the back area.
By way of celebration, Sara yesterday, after a long window shopping session on http://www.safecomputingtips.com/best-ergonomic-office-chairs/, bought a leather-upholstered lounger for the living room, which means I now have a third work station.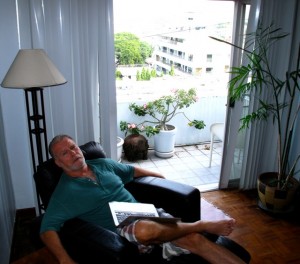 A link just provided by Jeff the Giant Anthopologist, the NY Times on what to do with a back.
Here's a theme song I can safely pack away for future reference, sometime way down the road, I hope:
Ain't Gonna Need This House No Longer (Stuart Hamblen)
And an extra, added bonus, only because I like it:
Truckin' (The Grateful Dead).